Tags
#BringBackTheTalentGames, Captain Swan, Coming Soon, CS, Fangirling, Fangirls, Henriet, Jukebox, Once Upon A Time, OUAT, OUAT Season 6, PEF, Rose MorningMist, Updates, Violet Believer
WARNING: This post contains spoilers for Once Upon A Time, especially Season 5. Read at your own risk.
Hey guys!
So I've been planning this for a while, and I'm quite excited to finally publish this.
As most Oncers know, we've been stuck on a four month hiatus. The air date for Episode 1, titled 'The Saviour', is the 25th of September.
That's only 17 days from now!!! (yes, I've been counting down the days. Since about day 20 of the hiatus. What did you expect?)
I'm SOSOSOSOSOSOSO excited! They've set up season 6 to have a lot of potential.
Anyway, I thought I'd do a post on the top 7 things I want to happen in Season 6, so here we go:
CAPTAIN SWAN PROPOSAL
So last season, a lot of people were predicting a proposal for the finale, with rumour that Jennifer Morrison (Emma) was trying VERY HARD to hide her left hand whilst filming this scene:
It was also noted that Colin (the actor of Hook) was missing a ring.
Much to my disappointment, there was no CS proposal in the finale, but it was a cute moment all the same, and, may I mention, was shot opposite from a WEDDING STORE.
The main writers of the show, Adam Horwitz and Edward Kirtsis said in an interview: "I think at the end of the finale you'll get a little bit of a taste of how we're going to approach it – it's both a little something old and something new."
'Something old, something new, something borrowed, something blue' is an old saying for when people get married, so chances are there may still be a chance of a proposal for my OTP.  😀
2. LILY'S FATHER
At the end of Season 4, Lily (the daughter of Maleficent) asked Emma for help finding her father. Emma agreed, but then of course soon after became the Dark One.
After that, there wasn't really any time or place where the writers could fit in this part of the story. Fortunately, actors Agnes Bruckner and Kristin Bauer van Straten have been re-casted for Season Six. Adam and Eddie also mentioned in an interview that this season was going back to the old layout of Seasons One and Two, where the story arc was over 22 episodes instead of 11, with minor arcs throughout the season, which bodes well for Lily and her quest.
3. THE END OF RUMBELLE
There was a time when I did ship Rumbelle, but now it's getting a bit ridiculous. They've been struggling to keep the ship afloat of a few seasons now, with Rumple constantly choosing power over his love and Belle constantly giving him another chance – and honestly, I will be very disappointed if it doesn't end this season. Belle just needs to accept that he's never going to change (you deserve better girl!). I know that a sunken Rumbelle could be problematic with Belle being pregnant, but really, this ship should have sunk seasons ago.
My opinion may be a little biased due to my eternal hate for Rumple after he made Hook's sacrifice all in vain, ripped out Robin's heart, kidnapped Zelena and knocked out Henry and Violet.
Basically, he went after pretty much every other main ship I support in the past season. O_O
I've heard that Robert Carlyle had gotten a new hair cut and that will be tied into the storyline, which should be interesting to see.
4. MORE JUKEBOX
Some call Violet Believer, others Henriet. I prefer the name Jukebox for our youngest couple's ship – Henry and Violet. After a few episodes of Jukebox in 5A, the ship was sort of absent from the storyline as things reached climax and ended with a trip to the Underworld for most of 5B, but in the finale, the ship returned and officially sailed when Henry received his first kiss!
*searches up picture of Jukebox kiss to put in the post*
*fangirls over all the pictures for the next ten minutes, probably convincing my family I'm insane*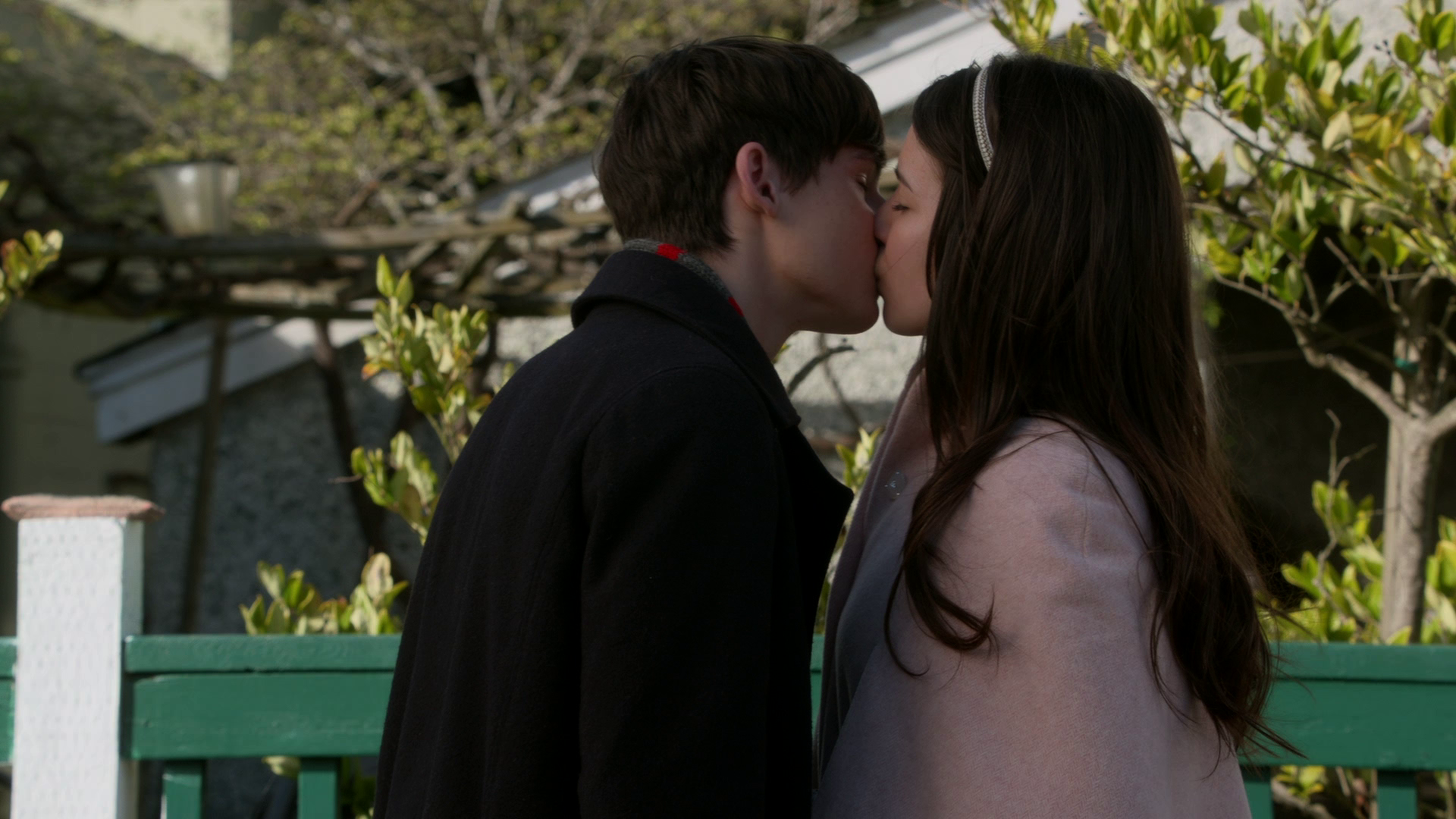 ohmygodIlovethemsomuchthey'resobeautifulasdfghjklahhhhhhhhFEELS
Okay, I think I'm good now  😛
Anyway,it has been confirmed that Henry and Violet will be spending time together in Season 6, so I'm SUER excited to see how this ship will develop.
5. SISTERLY LOVE
At the end of 5B, Regina and Zelena finally put their anger aside and became friends, which does mean we won't be getting anymore sassy battles between the two, but like Jukebox, I'm really excited to see this relationship develop.
6. THE RETURN OF ROLAND
After Robin died (*sobs in the corner*), Roland returned to the Enchanted Forest with the Merry Men. I personally wasn't too pleased with the fact that a) he's now an orphan, b) he had to leave without saying goodbye to Regina and c) HE'S NOW A JINGLING ORPHAN. Not okay with this guys!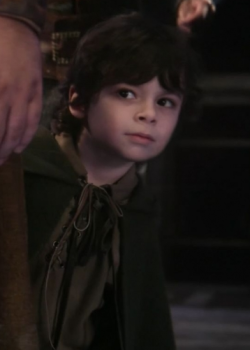 NOT. OKAY.
Anyway, Zelena promised they'd visit Roland in the Enchanted Forest along with his baby step-sister. I'd really like to see Roland in the series again sometime next season to see how he's going.  😉
7. THE SASS
One of the main reasons I love this show is because a lot of the characters are so sassy. It's something that I've always enjoyed in this TV show, because the lines are always delivered so well. A few of my personal favourites include:
It's not like she rode off on a unicorn, she got sucked up by a vortex of evil!'
'Maybe you like having a hook for a hand. Maybe you'd like another.'
' "Have you ever seen an ogre?"
"Pretty sure I've dated a few." '
(respect points if you can guess who says what!)
But yes. The sass on this show is amazing. I've kind of exhausted all the sassy quotes in Seasons 1-5, so I need some fresh ones to annoy my friends with.  😛
~~
Well, there you have it! Seven things I desperately need really want to happen in Season 6.
How about you? What do you need to have happen in Season 6? Is there anything I mentioned you agreed with? Tell me in the comments.  😉
A few quick other things:
As you may have noticed, I've changed my avatar to match my Google Plus account, which make take some getting used to at least on my behalf after two years of the same picture as my avatar. I felt like I had sent off my child to university or something.  XD
We still need 60 signatures for the #BringBackTheTalentGames campaign! I know I keep harping on this, but after spending so much time playing Harvest Hustle for the Pixie Hollow Games this week it's really made me miss the other games and filled me with new inspiration. I really want to send that letter off the Disney, but I don't want to do it without 100 signatures to prove that we seriously will use the games if they're brought back again. You can click on the link below to go to the petition:
https://www.change.org/p/walt-disney-pixie-hollow-bring-back-the-talent-games
You can learn more about #BringBacktheTalentGames by clicking here.
3. I know I haven't really posted anything new to the Forgotten Tales since Diary Dilemma, and I apologise for that… 
Like I mentioned a couple of posts ago I've been really busy with assessments lately… I'm also involved in a school production and I've been rehearsing and performing pretty much all week. When I'm not performing, I'm usually asleep or half-asleep, which isn't a very good frame of mind when you're trying to write. The experience has been great though and I'm really enjoying it.  😀
Luckily, most of my exams are over now (finally!) and I go on holidays in a few weeks, so I plan to work on a whole heap of stories so I can hopefully release some new content, so stay tuned!  🙂
Well, 'till next time,
 – Rose  ❤